Test Driven Development (TDD) Course For Embedded Projects
I offer a one day course in Test Driven Development (TDD) for embedded projects.
Course Content
TDD Microcycle

Write a test
Make sure it fails
Make it pass
Refactoring

Writing unit tests

Unit test phases
xUnit Test Frameworks
Outside-In vs. Inside-Out TDD
Test doubles

Stubs, spies and mocks
Dependency injection
Mock frameworks
Replace hardware with test doubles

Refactoring

Production code smells
Test code smells
Exercises
Writing a driver for a CC3000 Wifi Module
Writing a driver for a HD44780 Hitachi LCD
Running unit tests in Jenkins
Exercises are written in C.
Development environment
The exercises are performed in a virtual machine running Lubuntu with the following software installed:
Eclipse IDE
gcc compiler
Unity Test Framework
CMock Mock Framework
Jenkins continuous integration server
VirtualBox must be installed to run the virtual machine. VirtualBox minimizes work with setting up the development environment.
Screenshoots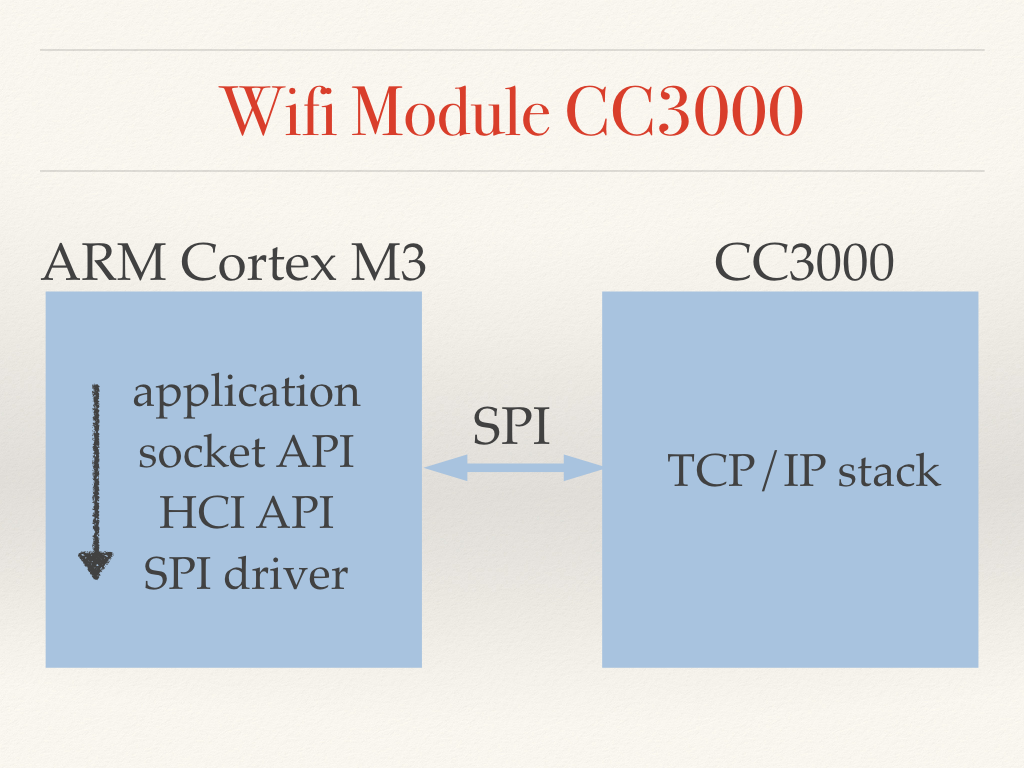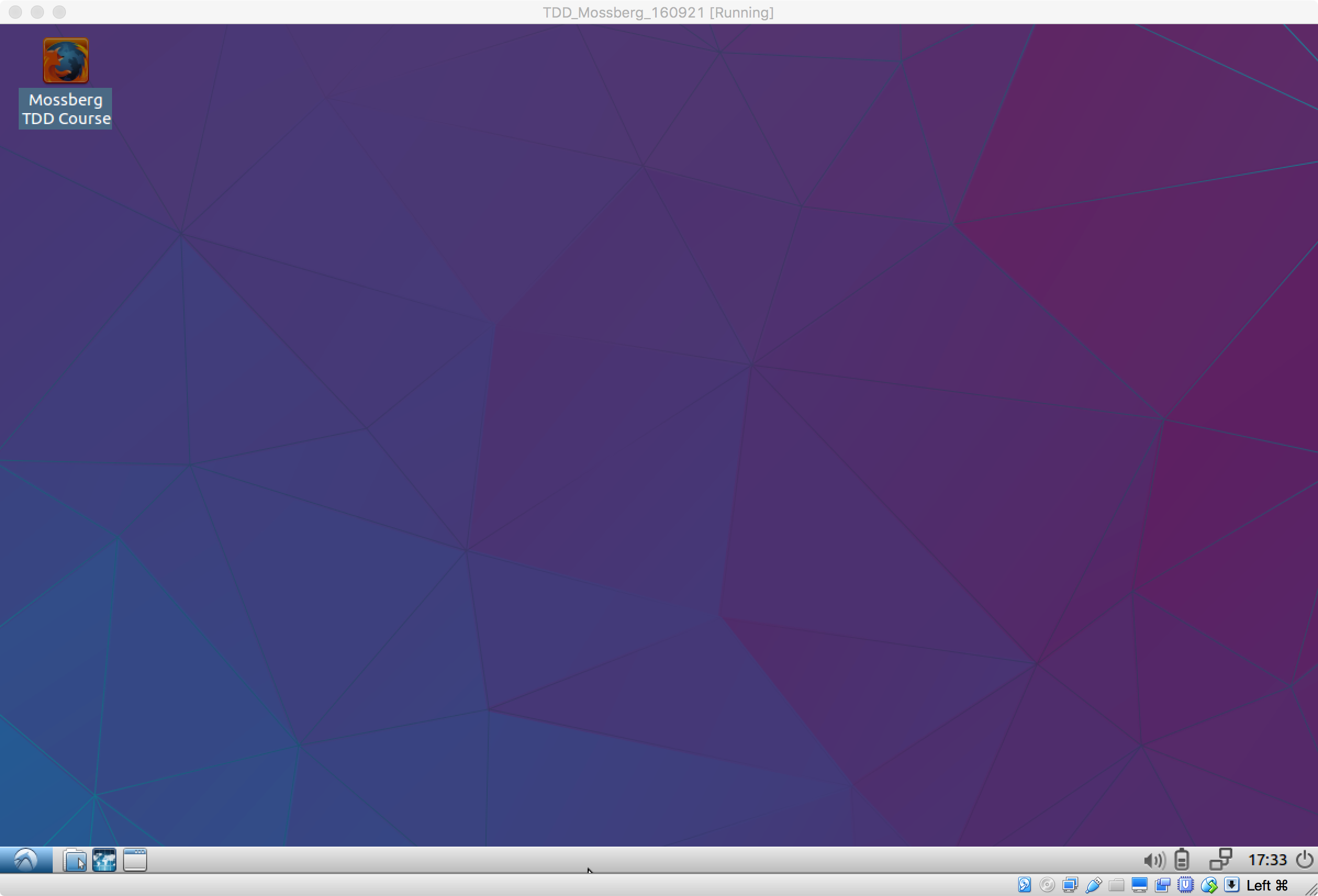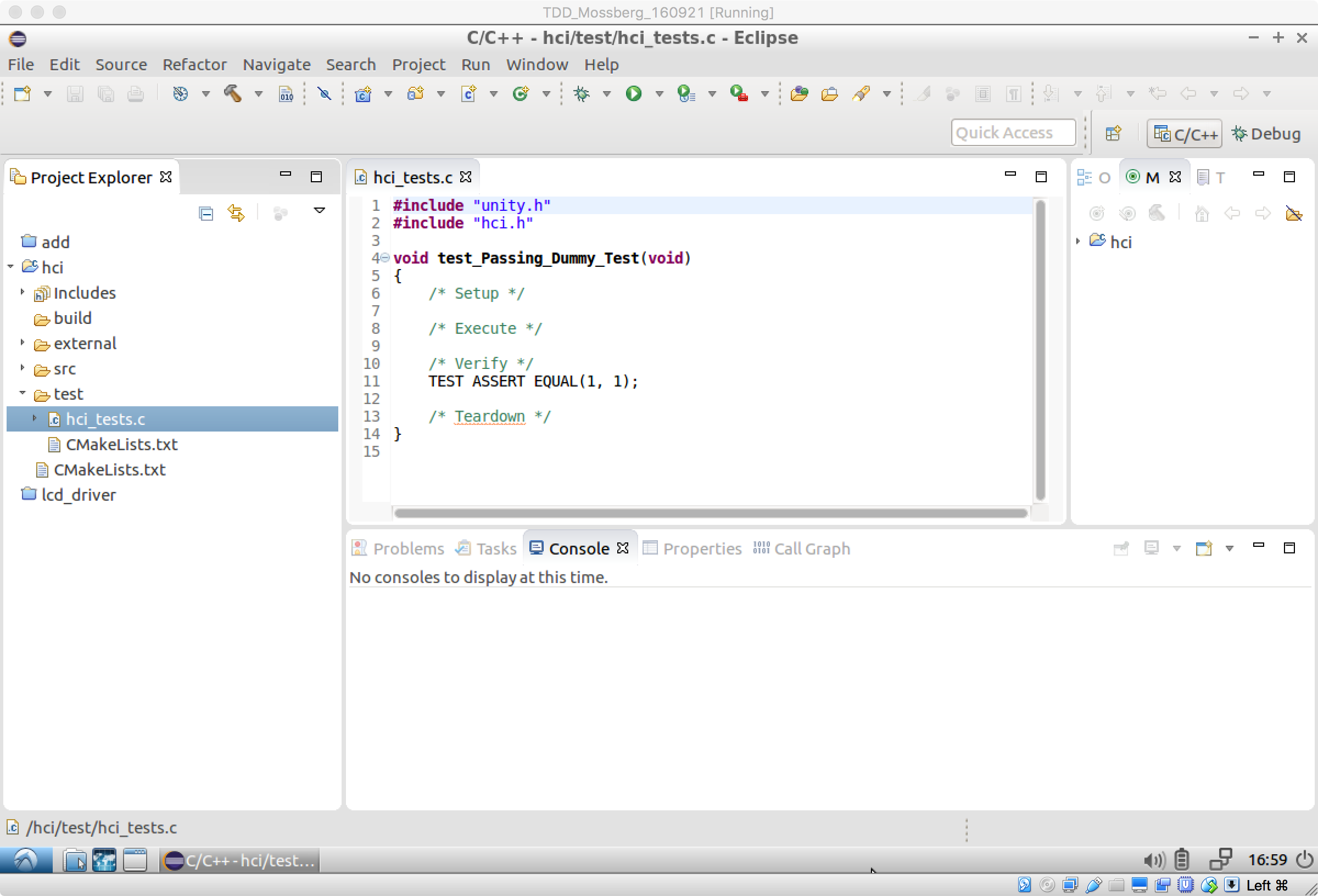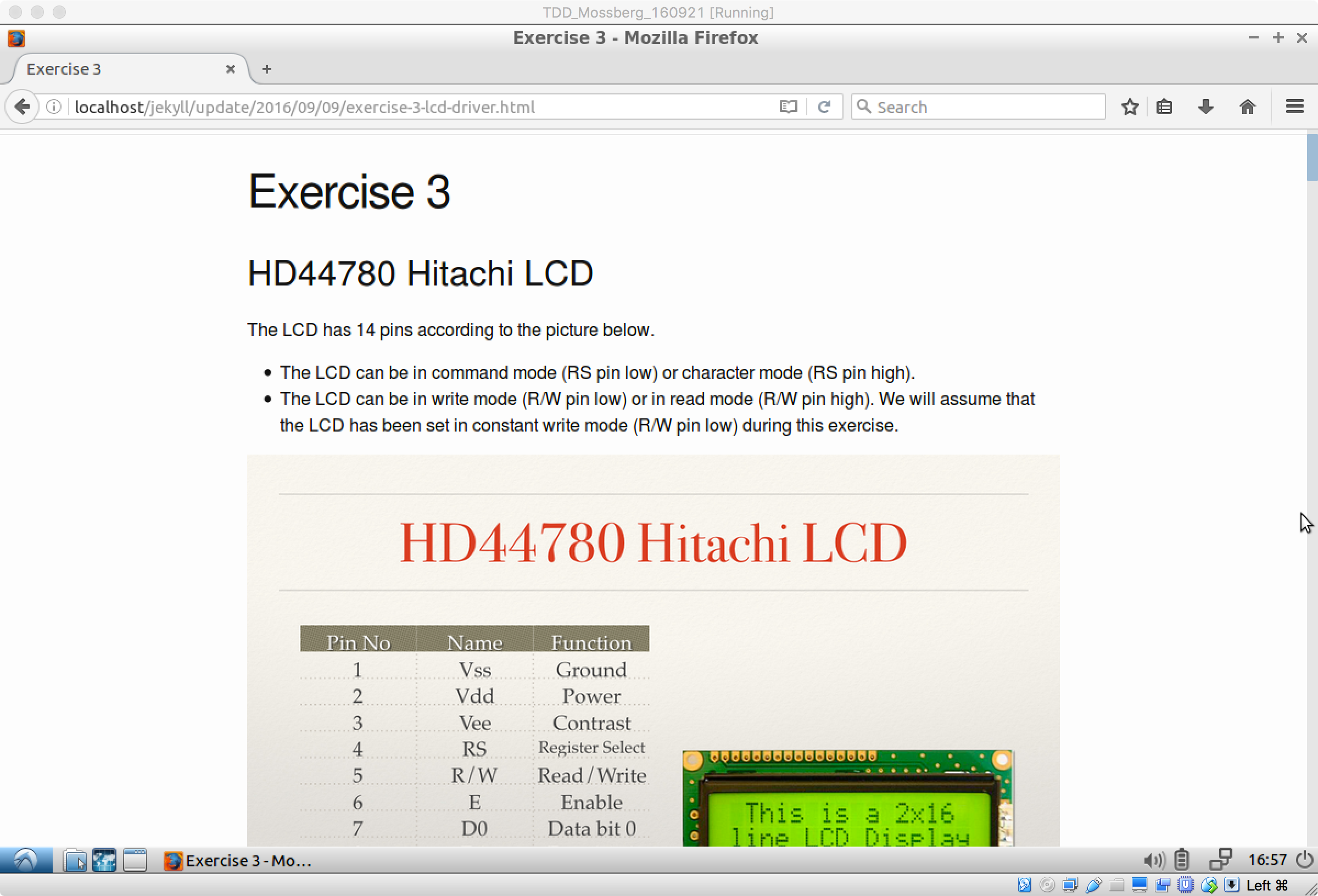 Price
35000 SEK + VAT for 10 participants (i.e. 3500 SEK/participant)
Room facilities must be provided by the company buying the course
Participants must bring their own laptop with VirtualBox installed
Travel expenses apply if location is outside Gothenburg region